Retro Rooms and Products Featured On
Over the years our company has enjoyed an ever increasing amount of nationwide recognition.  Retro rooms created by various designers utilizing our vintage machines as well as our custom furniture have been featured on national television shows as well as in several major magazine publications.   If you are with a television production or magazine publication company and wish to feature the best retro furniture and vintage machines, give us a call for more information or to obtain our permission to use our products in your publication:  1-800-507-7632 
(Take a look below for the full story in each publication)
Brazilian Magazine – Imobilaire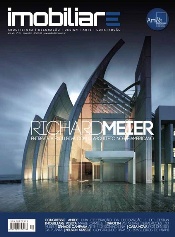 If you think Retro is popular in the US, internationally its rise in popularity is phenomenal. We are contacted routinely by magazines throughout the world who want to write about our products. Such is the case with this popular Brazilian publication and designer Mariano Vale who chose several of our products to feature in this article. Enjoy!
Click here to view entire article.
Northern Virginia Magazine – Bite Size Kitchens
"I don't watch 'Rachael Ray' for the menus," says Barbara Smith. "I watch to see what kind of refrigerator she has, if it's orange or turquoise. All her kitchens are multicolored—yellow and orange—and visually appealing." Ray may have cornered the market on retro-style kitchens, bringing that look into our homes weeknights at the dinner hour—excellent timing. President and owner of Bars and Booths in Charles Town, W.Va., Smith says retro-style appliances have become much more en vogue in recent years.
The company not only restores antique appliances and builds classic diner reproductions, but it is also is a dealer of 1950s-style appliances from both Ontario-based Elmira Stove Works and Colorado's Big Chill. "People love to show off their retro kitchens because not everyone has one," says Smith. The look offers an exciting color scheme, she says, yet it also evokes nostalgia. To Smith, those feelings are: "happy, peaceful, warm and fuzzy."
MTV Teen Cribs Fab 15 Countdown

MTV Cribs has just completed filming the Williams' Home Gameroom in Leesburg… look for the show in the next month or two! Here are our customer's very kind words about BarsandBooths:
"Barb, The MTV Teen Cribs crew were out here this past Saturday filming Cody and his friends. He and I both mentioned "Bars and Booths" several times and I even told them that I wanted you all plugged at least once if not more. This was such a bigger deal than the "Al Roker" filming that you wouldn't believe it. They will let me know as soon as it is going to air. Said it would probably be November or February. They may only give me a week notice before it does air.
Thank you so much for sending me the information and thinking of "US". We love our basement, booths and bar area. We couldn't have been enjoying it this much if it wasn't for you!
Thanks and I hope business is good for you all. See you soon. Sandy"
Click here to view the show's website.
Herald-Dispatch.com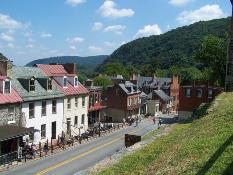 "Jefferson County, W.Va. : history, scenery and nightlife"
Jefferson County, in the eastern panhandle of West Virginia, has three very different cities with something for everyone.
Charles Town was founded by the youngest brother of George Washington in 1786. There are still many Washington family homes in town. It's also home to Charles Town Races and Slots. Shepherdstown is a college town with several exclusive boutiques and sophisticated restaurants. Harpers Ferry is nestled at the confluence of the Potomac and Shenandoah rivers, where West Virginia borders Virginia and Maryland. It was the site of John Brown's raid and the view that Thomas Jefferson deemed "Worth crossing the Atlantic for."
To see the full article click here
Metro DC Home Improvement Magazine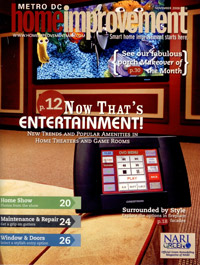 "Theme Rooms"
According to Becky Jones from BARSandBooths.com, Inc. in Charles Town, WV. "The modern American family is trying to create spaces for themselves and for their children that will provide entertainment at home, keeping families close and safe. The ice cream/malt shop or soda shop theme is very popular with families today."…
To see the full article click here
DIY Network : Man Cave
"The Man Cave" . . . Check us out on this DIY Network TV Show
Watch this Cincinatti basement get transformed from a dark a gloomy space to a hip and happening hang out. The room features one of our custom diner booths and table and also has a Wurlitzter bubbler CD jukebox. Make sure to tune in to see the details!
HGTV – Spice Up My Kitchen 2007
Fabulous '50s Kitchen Episode HSUMK-203
BarsandBooths.com was excited to build a custom diner booth set that worked great for this HGTV episode. Spice up my kitchen takes an outdated kitchen and gives it a coffee house feel. The featured diner booth set: 30″ Cruiser Booth Benches with Black & Buff vinyl, table is 30″x30″ with Black Sparkle laminate.
Their kitchen is straight out of the '50s. Can it be updated without breaking the bank?
This brand new series cooks up a hot new space for homeowners whose kitchens are as stale as two-week old bread. In each episode, homeowners give us an up-close look at their ugly, dysfunctional kitchen and then tell the design team their dream kitchen wish list. Maybe it's a new refrigerator, new flooring or deluxe cabinets and countertops. The experts then present two design-plan options within the same budget from which the homeowners can choose; essentially, two ways to spend the same budget. Once the selection is made, the makeover gets under way, and the formerly heartburn-inducing kitchen is transformed into a deliciously flavorful new space.
Click here to see the full article.
Washington Spaces – Early Spring 2007
Washington Spaces | Guide to Luxury Living – Wow! This is a beautiful magazine. Our special thanks go to our customer, designer Lisa Vandenburgh of Lisa Vandenburgh Ltd. for seeing that we were given credit for the custom soda fountain bar made for her customer's guest house in Maryland. We love your work Lisa, and thank you for choosing BARSandBOOTHS for this great project.
Click here to see the full article.
Neiman Marcus Christmas Book
In the Neiman Marcus Christmas book you will find a article called, "Rock and Roll Bowl". This article features a retro room that comes complete with a full size multiple lane bowling alley. In this room you will also see many of our custom products, including a high quality credenza that comes complete with a matching mirrored backed back bar. In addition, we were pleased to provide comfy seating for all the bowlers with our great looking half circle booths. What a fantastic room!
Valley Homes & Style – Late Summer 2006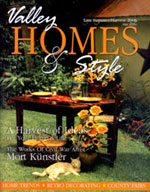 Happy Days are Here Again! We are constantly amazed at the people who "find" us, and are generous enough to write a terrific article about our products, and most importantly, our wonderful staff. Our thanks go out to publisher Margo Williams for her kind words in her beautiful magazine, "Valley Homes & Style".
Click here to see the full article.
Design NJ – New Jersey's Home & Design – 2006
Retro Redo: The goal: Create a large family-style kitchen that is low maintenance and rugged enough for heavy use and do it on a tight budget." These designers used our real Metal Edge Banding to give the counter tops a retro look. We were pleased that our products contributed to this project.
Click here to see the full article.
Better Homes and Gardens – Home Product Guide – 2003
Let's Go Retro!
"Boomerang-pattern laminates just won't go away." The pattern jazzed up countertops in the '50's. Furnish your diner-style kitchen from 4×10 foot laminate sheets or buy it already installed on chrome-based bars and tabletops. This Home Improvement Guide is produced by Better Homes and Garden Magazine every year. This article describes how the "retro" style is more popular then ever.
Click here to view the full article
Nightmares and Dreamscapes – Stephen King TNT Series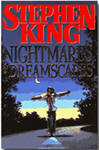 Nightmares and Dreamscapes is going to be a series that will be airing on the TNT network. This series is based off the book by Stephen King and is sure to be a hit. The series is planned to run starting sometime in 2006 with the first episode being called "You know that got a Hell of a Band". In this series you will see some merchandise that was purchased from us, including a Crosley Select-o-matic and a reproduction vintage telephone. We at BarsandBooths.com are big Stephen King fans and look forward to seeing our merchandise in this series. Thanks for choosing us for your retro needs!
Classic Rides – DIY Network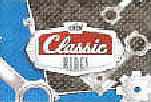 Classic Rides is a series that will be airing on the Do It Yourself Network on Friday evenings at 9pm and will premiere on October 7, 2005. The episode that will feature the use of our custom boomerang laminate and metal table banding will air on November 11. During this episode, Classic Rides will be restoring a 1970 Airstream Travel Trailer. Our boomerang laminate and metal table banding will be used on the counters and tables inside this restored Airstream travel trailer. All of us here at BarsandBooths.com can't wait to see our merchandise put to good use in this fantastic Airstream. Thanks!
The Journal – WV Panhandle Newspaper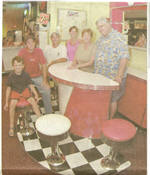 We were recently featured in on the front page of the Money section in "The Journal" Newspaper. The Journal is the major newspaper for the eastern panhandle of West Virginia. In this article they feature a brief history on our company along with our standards of business that have gotten us where we are today. Since we are an internet business, we don't spend a lot of time advertising in local media so it was great for the "The Journal" to do this article for us. We can't wait to see what kind of response we get! Thanks to everyone at the "The Journal" for making us local celebrities.
Food Network – On the Road with Al Roker
"This West Virginia man will turn your basement into a Fifties time capsule". This is a quote from the Food Network talking about our business and the incredible vision our owner has had in building BARSandBOOTHS.com. This show aired on 6/28 at 9pm and 1am on the Food Network. The show featured many of our vintage game room items, the custom retro furniture that we manufacture as well as our restoration process for vintage vending machines. The Roker group was impressed with our products, and we hope you are as well! Thanks to the production crew and Al for coming to pay us a visit.
MTV Trailer Fabulous
MTV used our custom made yellow glacier boomerang laminate and some of our custom metal banding on their television series, "Trailer Fabulous". In this series they take a Mobile Home in New Jersey and give it a whole new look. The boomerang laminate and 2 inch metal banding looks great on the center kitchen island! Thanks for the business and we are glad we could be part of this retro kitchen.
HGTV – Home and Garden Television – That 50's Home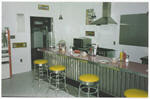 This show has been airing on and off on HGTV since 2003. This was a television special, hosted and narrated by Frankie Avalon. In addition to filming our retail location, several of our customers were kind enough to allow HGTV film crews into their home. Tom's Diner was given ample footage on the show, and Tom was able to provide the history of his game room diner and share his true enjoyment for collection and decoration in the retro style. Thanks Tom! Your room was just the best!
HGTV – Home and Garden Television – Hey Remember
Also airing on HGTV is a series called, "Hey Remember". Our products were featured on three of the shows in this series. One show featured our custom furniture, including our leaf tables and custom bars. The next program was devoted to vintage Soda Fountains and featured two of our customers' homes. The third program was all about Jukeboxes. In this episode our fully restored original jukeboxes were featured narrated by two of our knowledgeable staffers.
Martha Stewart – Wedding Magazine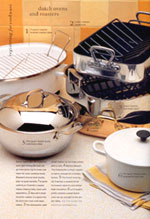 We are also featured in Martha Stewart's Wedding Guide. This publication is used as a resource by major wedding designers, planners and decorators. The article in this magazine featured our Yellow Sunshine Boomerang Laminate. You can also find our contact information in the article and in the credits. Thanks Martha!
HBO Sex in the City – Laminate Used on Last Episode
That's right, Sex in the City, the mini series on Home Box Office. We were so excited when production called and asked if we had some laminate that they could use for the last episode of Sex in the City. This show has been a hit ever since its release. Watched by millions every week…we were proud that we were asked to participate in the finale. We look forward to working with you all again! Thanks!
Food Network – Products in Rusty Sign's Retail Store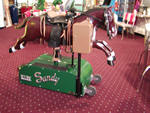 Our friend who produces Rusty Signs has a Retail Store in PA. In his store you will find our restored coke machines, candy machines, and a Kiddie ride. Food Network paid our friend a visit to film his food related reproduction rusty nostalgic signs. While they were there, they also took shots of our great restored machines! This show should be airing sometime in the Summer or Fall of 2004. So keep your eye out!
Chesapeake Bay Home Magazine – Game Room Feature
For those of you who don't live the DC Metro area you may have never heard of this magazine. This is a very posh home magazine dedicated to the Chesapeake Bay Waterfront areas. In this magazine you can view and read about some of the nicest homes in the Chesapeake Bay area. Our custom bars and jukeboxes were featured in this magazine in 2003. The article talked about creating the perfect game room and how our custom bars can contribute to this goal. Thanks to everyone at Chesapeake Bay Home Magazine!
Capital Home Show in DC – Best in Show Award
At the 2002 Capital Home and Garden Show in Washington DC we were the proud winners of Best In Show Award. This was our first and only trade show exhibit, but we "did ourselves proud". Our exhibit was designed and built by our own staff, and was a shoe in for the Best in Show Award. The exhibit featured our custom bars, leaf tables, diner booths, car seat sofa, jukebox, and our interactive Kiosk. Everyone loved the exhibit and we were the talk of the show! Thanks to all of our local customers who came out to pay us a visit!
Washington Home Magazine – June 2004

In this issue of Washington Home Magazine you will find an article called "Revving up your Garage". This Garage owner is our happy customer and some of the items that you see in this magazine article came from BARSandBOOTHS. This includes the furniture and jukebox. What a great looking garage. Love that Corvette!
Oil and Lube News
Oil and Lube News is a very popular mechanics magazine that is distributed to most major auto shops. In this magazine you will see one of our restored Pepsi Machines. This machine is also shown on the Front Page as well as in the article. The machine is on display at Village Automotive in Newton, OH. What a great looking auto repair shop! Thanks so much!